DISCOVER PORTUGAL NATURE
Enjoy authentic, responsible tours planned by local experts.
Discover Portugal
Check out our latest blog posts
A visit to the Rock Salt in Loule In the center of Loulé, in a residential street we are surprised by a rock salt mine that has been exploited since 1963. Discreet in appearance, all we see on the surface are two elevator shafts. One used for people, the other roughly...
read more
GET OUR EBOOK
Check out the Portugal Nature Wonders that you can't miss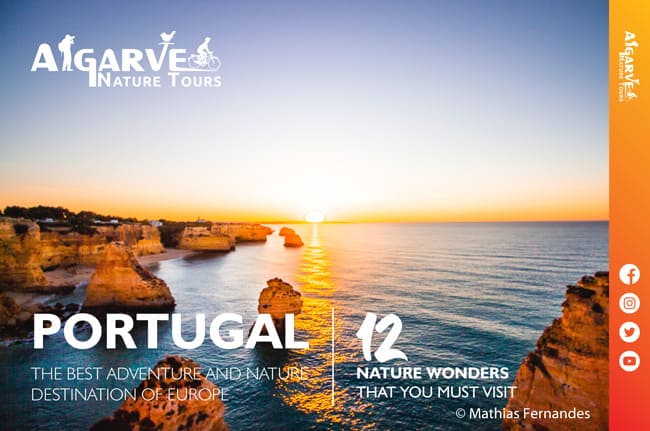 Portugal has seven regions, which in itself indicates that there is a lot to visit and get to know, but we have at least 10 reasons why it is a good choice and on the list of trips you should do in your lifetime.
The country's history and culture, gastronomy and wines, are among the main attractions, not to mention the beaches, surfing, music festivals, golf, the varied landscapes and, above all, the Portuguese people, who are seen as affable, open and sincere.
The recent award from the World Travel Awards, which considered Portugal the World's Best Destination has just  confirmed the current trend, also acknowledged by many guides, travel writers, bloggers and the media from around the world specialising in travel and tourism. And do you know why Portugal has been on everyone's lips? We'll give you a clue here.
Life passes us by, time slips through our fingers.Decide your next stop, pick your next destination.
Can't skip life.
Can't skip us.
Can't skip Portugal.