Swimming with the Dolphins is a magical experience.
The Dolphin Emotions experience starts with an educational talk, imparting various facts about the bottle nose dolphin, its biology and ecology.
Then, participants go in the water, where, under the supervision of a trainer, they are invited to meet the dolphins, experience moments of tenderness and affection and perform an aquatic behavior sequence with these extraordinary ambassadors of the ocean.
During the whole experience, participants are accompanied by an educator who will be able to answer your questions.
Detailed itinerary
Children with 6 or 7 years may only take part if accompanied by another participant 16 years old or over;
Each participant will need to purchase a ticket specifically for one of the experiences
Necessary to present identity card or passport as a proof of the participants age.
Advanced booking required (min 24h).
it was one of the best experiences I had in life!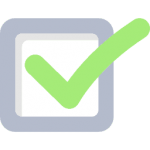 Theme park admittance included in the participant ticket.